Vaisnava Sadachar 2018
Enrollment in this course is by invitation only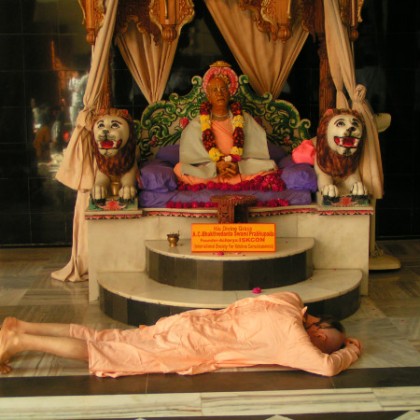 About This Course
The course aims to equip participants with the necessary knowledge and skills by which they can live by the fine ethical and spiritual standards which beautify a Vaishnava while addressing the challenges and obstacles that arise in a managerial role . The course will also equip participants with guidelines to oversee Vaishnava Sadachar standards in a community.
Prerequisites
Add information about course prerequisites here.
Course Staff
Staff Member #1
Biography of instructor/staff member #1
Staff Member #2
Biography of instructor/staff member #2
Frequently Asked Questions
Do I need to buy a textbook?
No, a free online version of Chemistry: Principles, Patterns, and Applications, First Edition by Bruce Averill and Patricia Eldredge will be available, though you can purchase a printed version (published by FlatWorld Knowledge) if you'd like.
Question #2
Your answer would be displayed here.